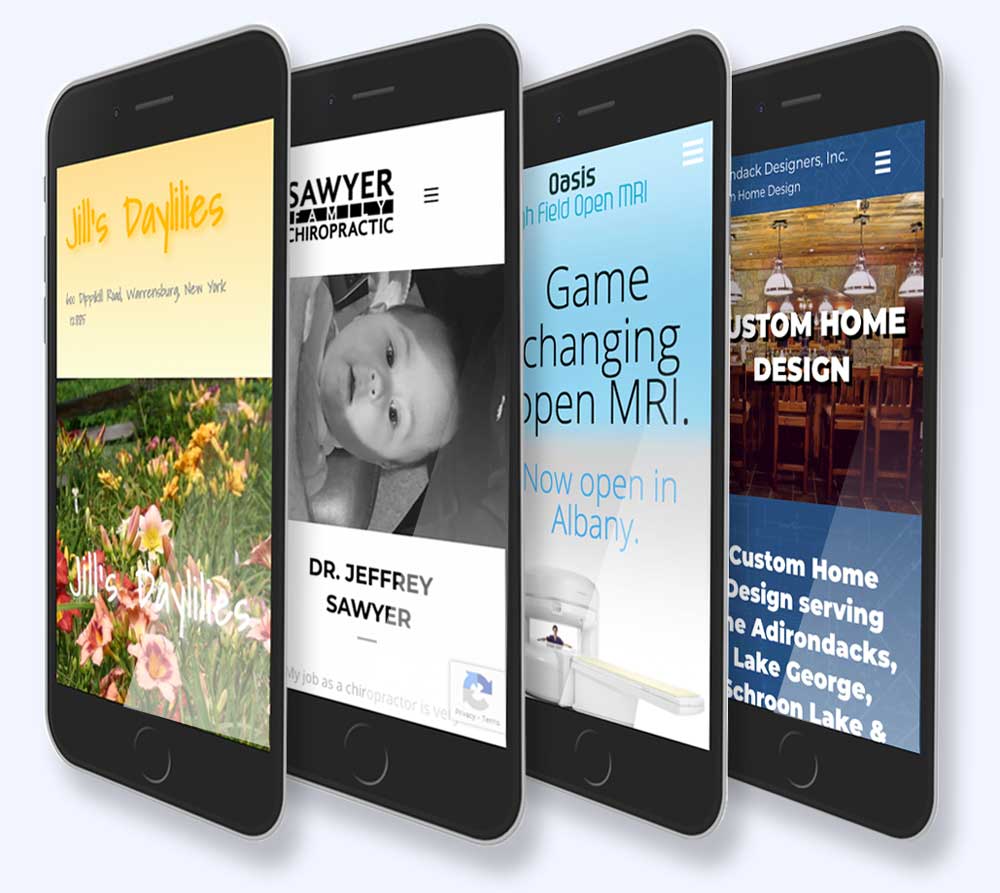 How are people
finding your business?
Internet Marketing Strategies
If your website is not bringing you business, then we have work to do. Let's get started…
---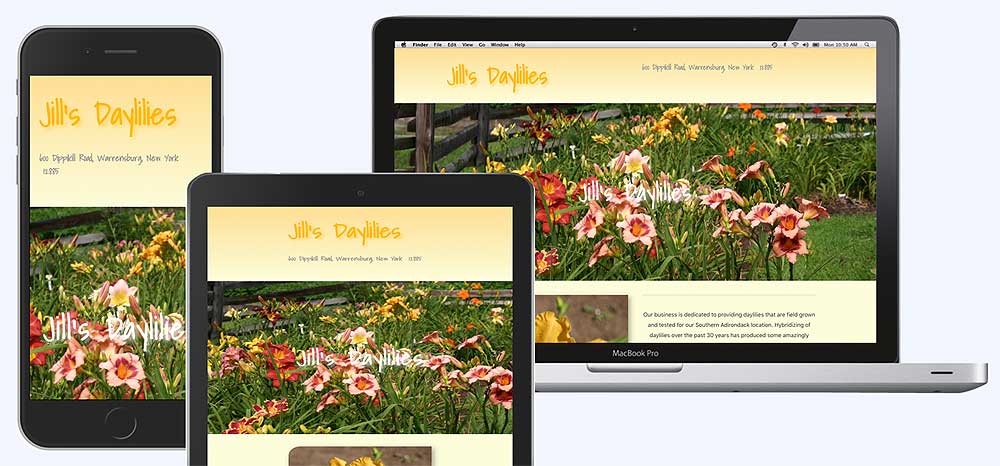 Everyone thinks this is the best website they have ever seen!
They love it!
---
Jill Nelson
Jill's Daylilies
---
---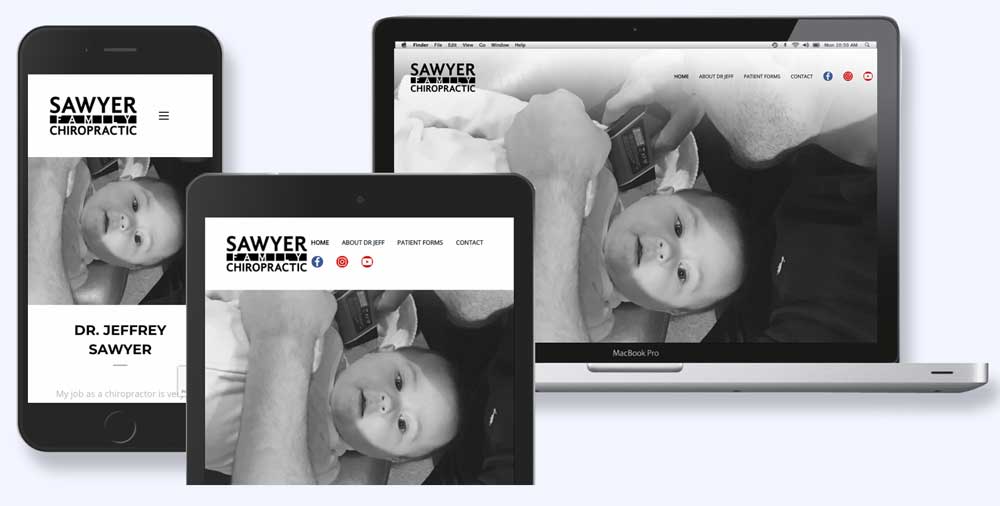 Dr. Jeff suggested we use this image for his home page…
What do you think?
---
Dr. Jeff Sawyer
sawyerfamilychiro.com
---
Making you look good for over 20 years!
---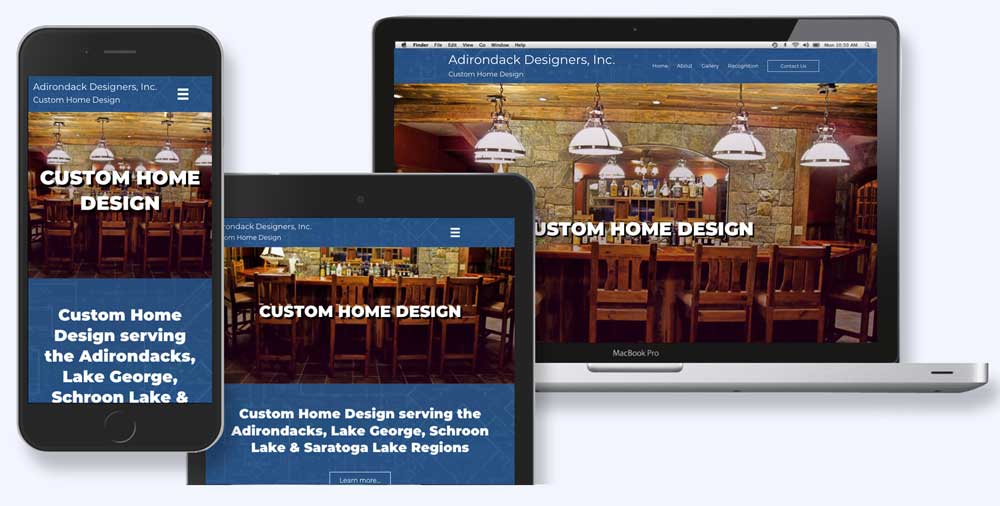 Custom home designer, Kevin Maschewski's Adirondack Designers new site!
---
Adirondack Designers, Inc.
adkdesignbuild.com
---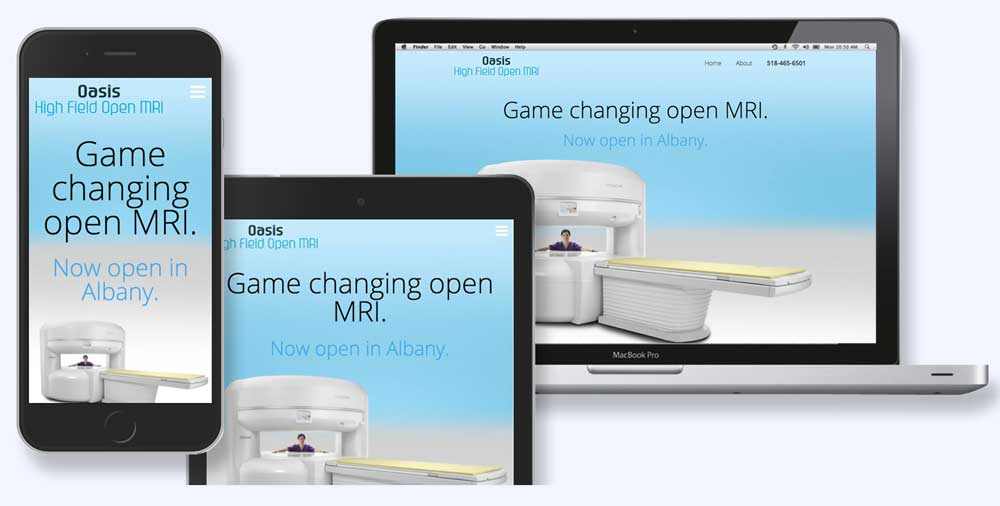 Adirondack Radiology's Albany Oasis has a exciting new site!
---
Albany Oasis
---
I'm always looking for new clients to partner with.
If you're looking for someone to collaborate with on your next project, drop me a line.